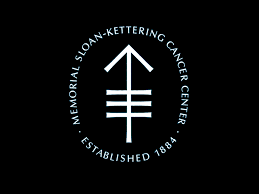 Nassau County Executive Edward P. Mangano announced the closing of a five-acres land sale – on the southwest portion of the Nassau Veterans Memorial Coliseum in Uniondale to Memorial Sloan Kettering (MSK) for the construction of a state-of-the-art outpatient cancer treatment center. MSK will employ approximately 250 clinical and administrative positions with an average annual salary and benefits package totaling $150,000.
County Executive Mangano stated, "Memorial Sloan Kettering will build an important care center at Nassau's Hub for those fighting cancer. This outpatient treatment facility will offer critical cancer care to patients without the wear and tear of traveling to Manhattan. This is great news for residents diagnosed with cancer and for those seeking employment in the health care industry."
MSK's plans include building a two-story, 114,000 square-foot facility, which may be later expanded to approximately 140,000 square -feet of building floor area, as well as an adjacent 450-space parking garage. Comprehensive adult oncology services will include surgical, medical, and radiation oncology consultations, chemotherapy and radiation therapy, diagnostic radiology, access to MSK clinical trials, and other specialized services such as genetic counseling, pain management support, lymphedema therapy, survivorship services, social work, and nutrition counseling. The adjacent parking garage will be accessible to Coliseum and Plaza visitors at night and on weekends for events.
MSK is required to pay prevailing wage rates or enter into Project Labor Agreements (PLA) with the labor organizations hired to construct the facility. To protect the intent of the project, the agreement includes a use covenant and ensures the property reverts back to Nassau County under certain specific conditions, if the project fails to be used for healthcare-related purposes.
It must be noted, transformation of the Nassau Veterans Memorial Coliseum presented by New York Community Bank is well underway and scheduled to reopen on April 5, 2017 with a Billy Joel concert. Nassau Events Center (NEC) is investing $260 million in the arena and constructing an entertainment complex surrounding the facility. Nassau taxpayers will receive 8% of the gross revenue or $4 million annually, whichever is greater.
– NC News Release